WELCOME TO CORNERSTONE DENTAL
Imagine wanting to go to the dentist. Imagine a dentist experience like going to your favorite local shop, where you run into people you know, the receptionist calls you by name, and you are always greeted with a smile. We want to create a place that provides the highest quality of service with your health, wellbeing, and cosmetic goals in mind. Cornerstone Dental is dedicated to bringing you the best dentistry with a personalized visit every time.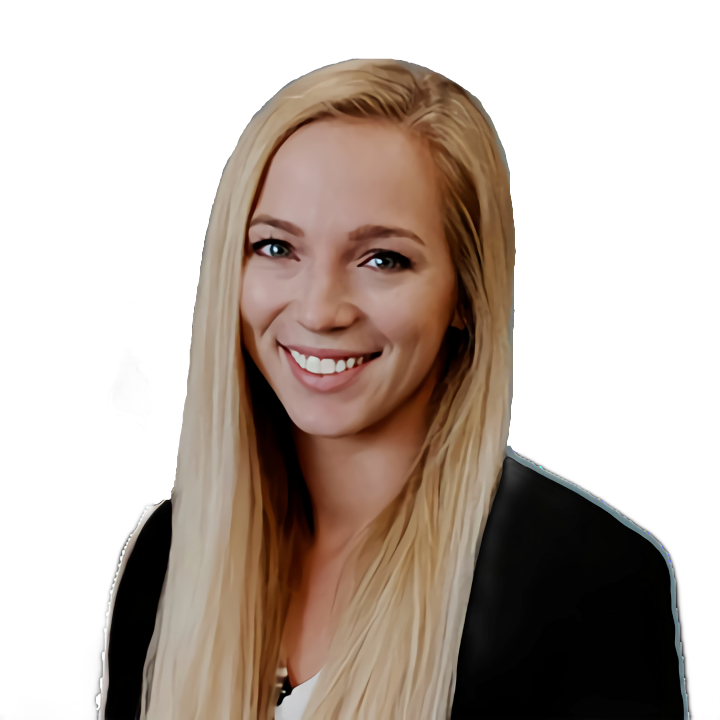 Dr. Mary Hoch
Dr. Mary Hoch is the founder of Cornerstone Dental, a modern, comfort-driven family, cosmetic, and implant dental practice located in Harlan, IA. Dr. Hoch is a Harlan native where she grew up on her family's farm. She graduated as valedictorian from HCHS in 2010. She then completed her undergraduate degree in three years with a 4.0 GPA at the University of Missouri before attending the University of Iowa College of Dentistry. The Iowa Dental Association awarded her with one of only two merit-based scholarships based on her academic achievements, volunteerism, and commitment to the state of Iowa.
Dr. Hoch was drawn to dentistry because of the lasting relations that can be formed with patients and the ability to make a difference in people's lives. Dr. Hoch is a gentle, caring dentist who specializes in creating healthy, beautiful smiles. She practices comprehensive dentistry with a strong emphasis on getting to know each patient. In addition to her technical proficiency, Dr. Hoch is a careful listener and will explain beforehand what treatment is best for your individual needs.
She is married to her high school sweetheart, Matt Hoch. Matt is currently teaching math and coaching football and track at Tri-Center High School. Together they spoil their toddler daughter Hazel, who lights up their world. In her free time, Dr. Hoch enjoys running her wedding videography business and eating way more candy than a dentist should.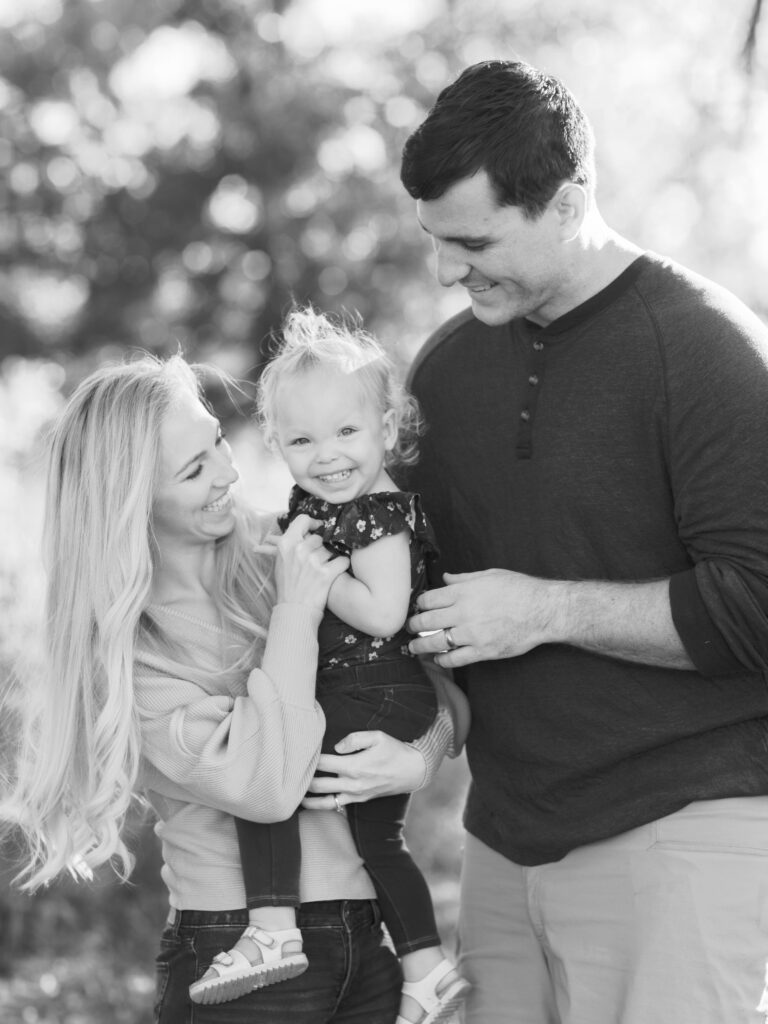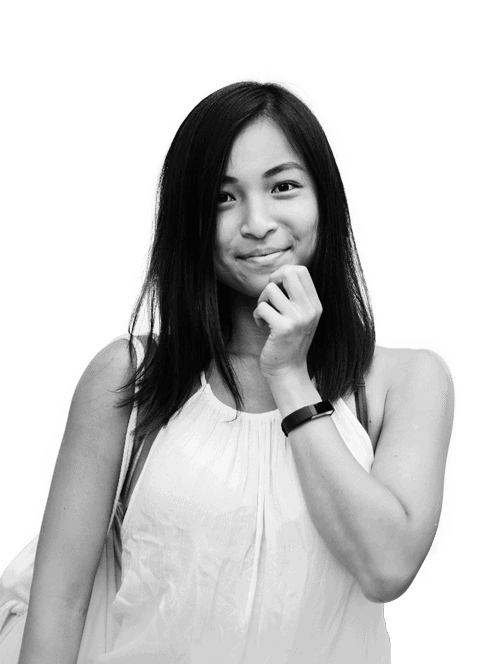 Candace Hast
Candace grew up in Dunlap, IA, and attended school at Boyer Valley High School where she met her now husband Alec. Candace chose to pursue dental hygiene because she loves helping to bring smiles back to her patients' faces. She graduated Dental Hygiene School at IWCC in 2021.

Candace loves being an auntie to her 6 nieces and nephews. Outside of the office you can find Candace at Iowa State activities, hanging out with her cockapoo, Wrigley, or just simply spending time with her family!
Anna Santisteban
Anna grew up in Elk Horn, IA, and graduated from EH-K. She attended college at Iowa Western for dental assisting and graduated in 2010. After many years in Council Bluffs, Anna decided to move back to Elk Horn to be closer to her family.

She loves the simple things in life: making memories with family, cheering on the Huskers, spending time outdoors, making crafts, re-doing furniture, and spoiling her dachshund, Jasmine, and six nieces and nephews!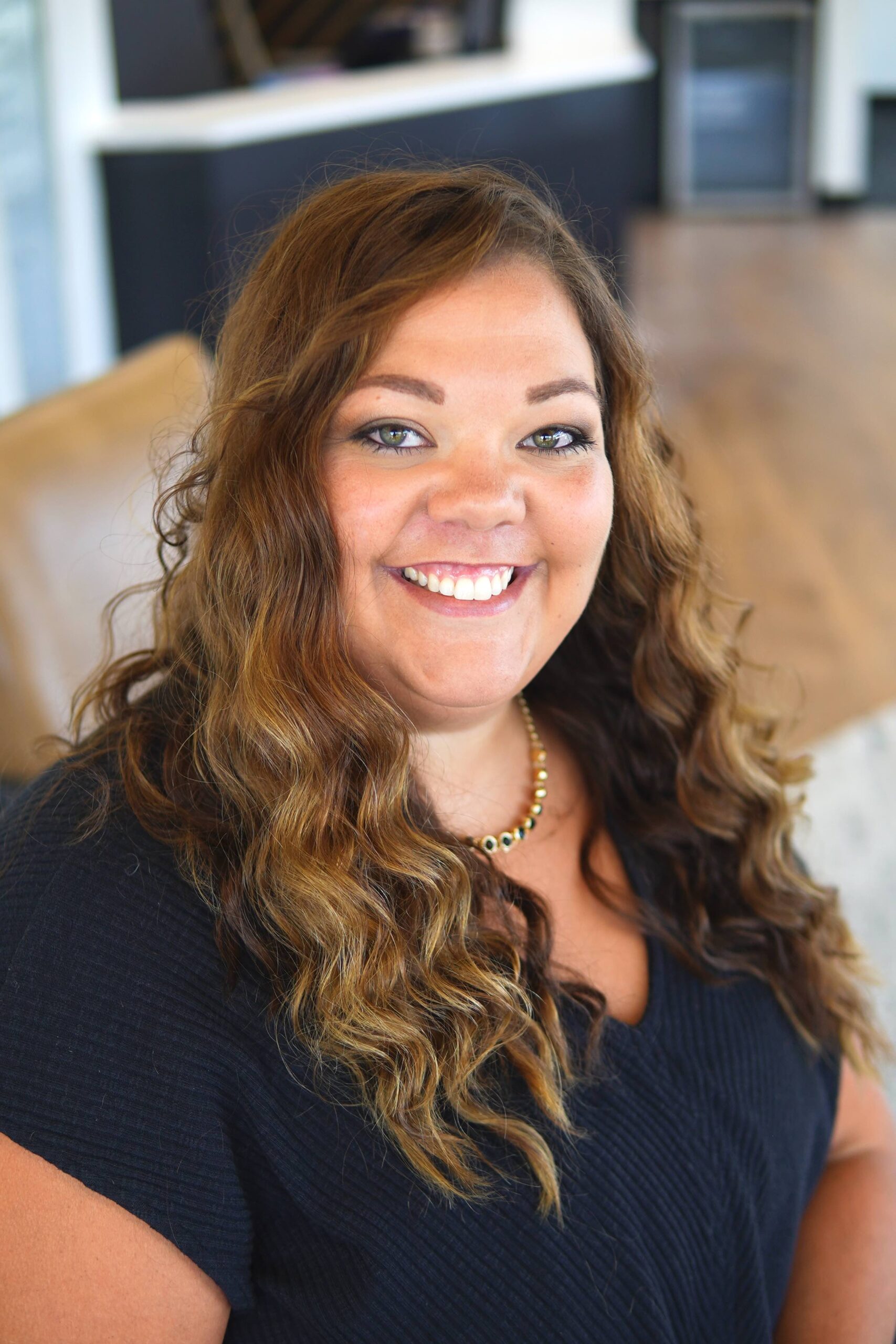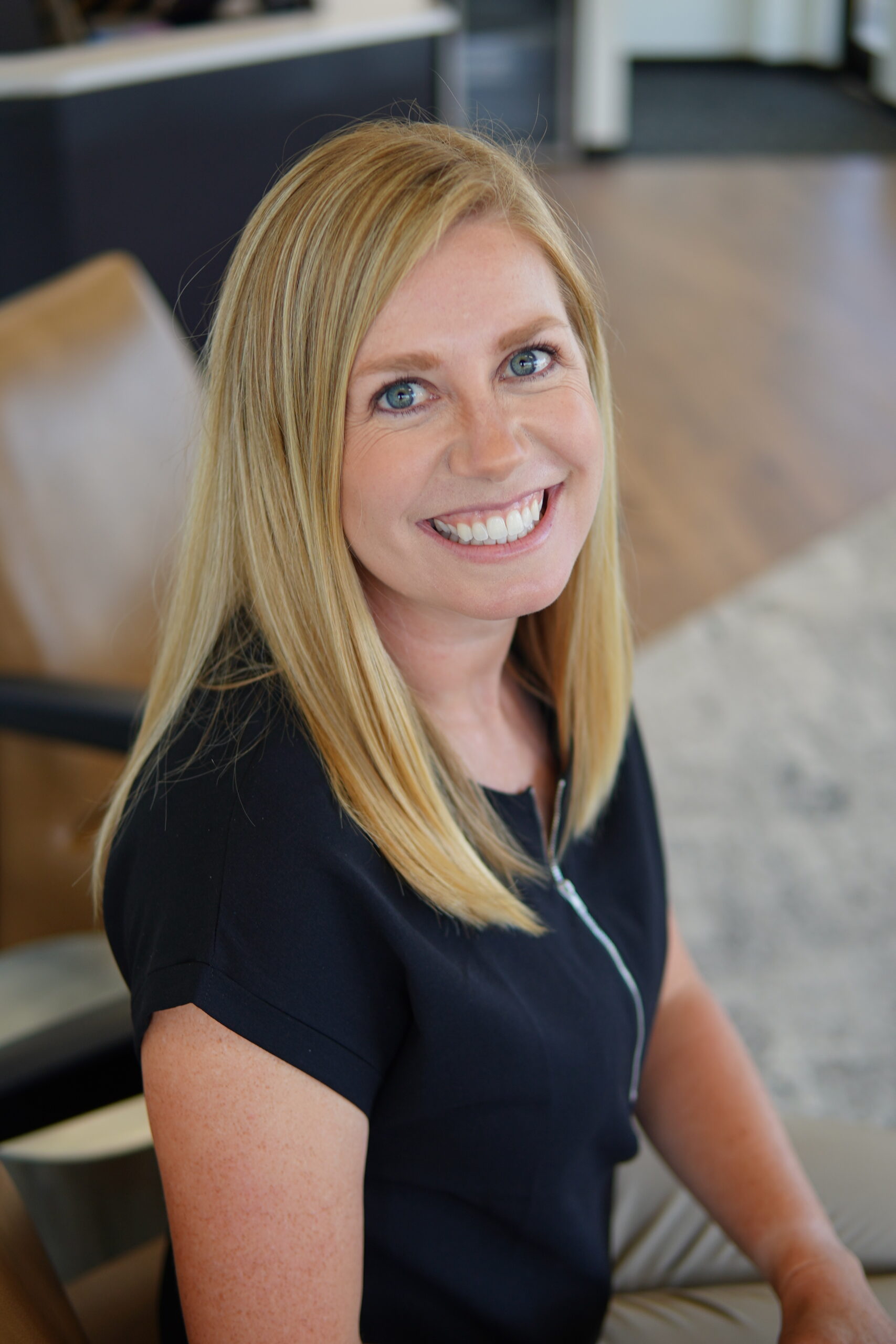 Megan Andersen
Megan is originally from Clarinda, IA. She attended the University of Northern Iowa where she met her husband, Pat. After college, she worked as a temp for a dental office and loved it so much that she went back to school for dental assisting and has now been in the dental field for 10 years.

Megan and Pat have three kids and enjoy their small hobby farm where they raise chickens, pigs and grow pumpkins. For fun, Megan likes to go hiking and loves baking and trying new recipes.
Kylie Schumacher
Kylie was born and raised in Omaha, NE. She attended Marian High School in 2008 then graduated from the University of Nebraska at Omaha with her Bachelors degree in Education. She surprised her family by dating a "farm boy" from Shelby, Iowa. It was the typical city-girl-meets-country-boy and the rest was history. A happy marriage and two babies later she was ready to stop commuting and put down roots here in Iowa which is where she found her home with us at Cornerstone Dental.
She comes to Cornerstone Dental with 2.5 years of dental office background. Her favorite part of working in the dental office is helping explain procedures being done with patients, and helping put patients at ease when they walk in the door. She understands at times people get nervous and she enjoys finding ways to make it a relaxing and easy experience.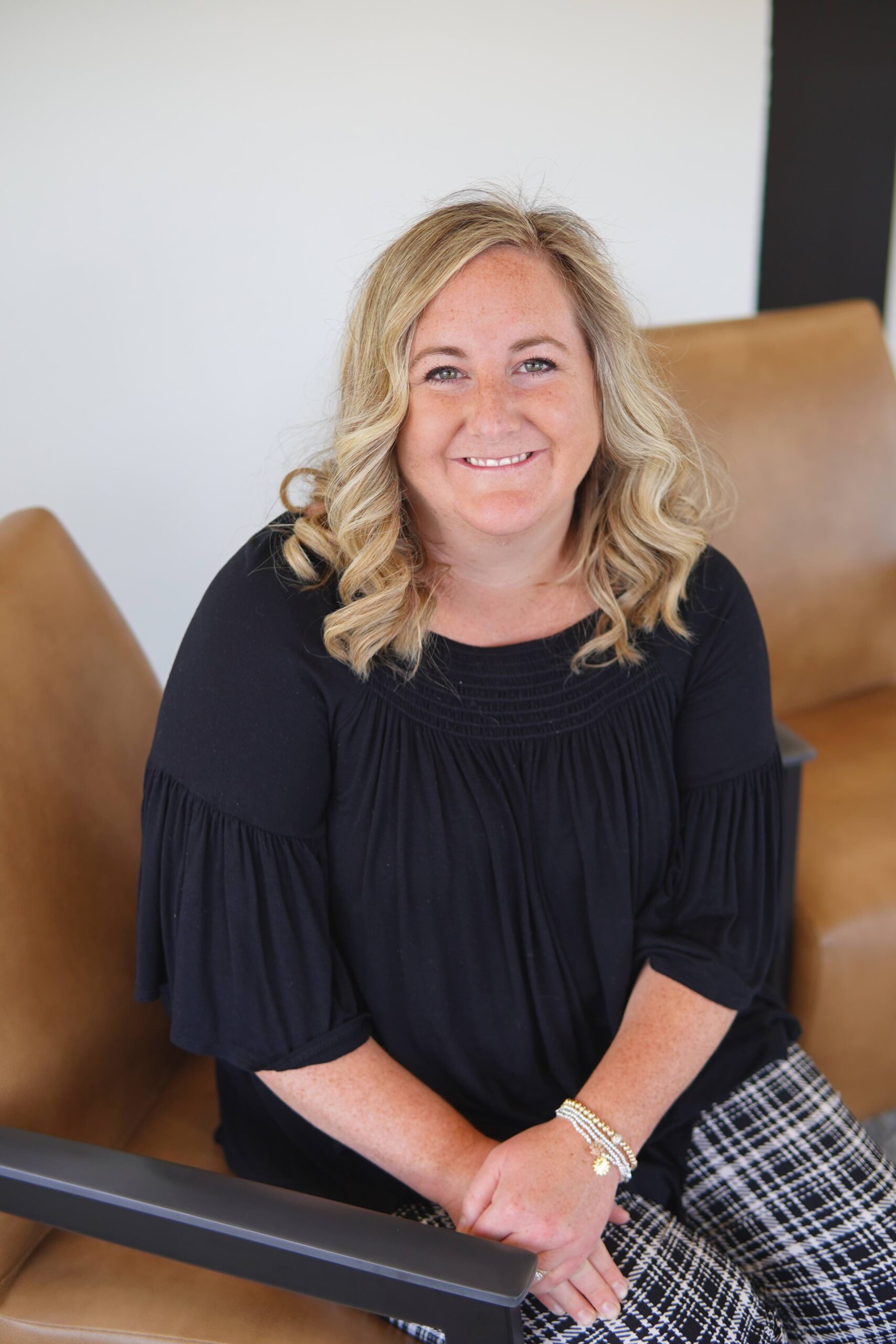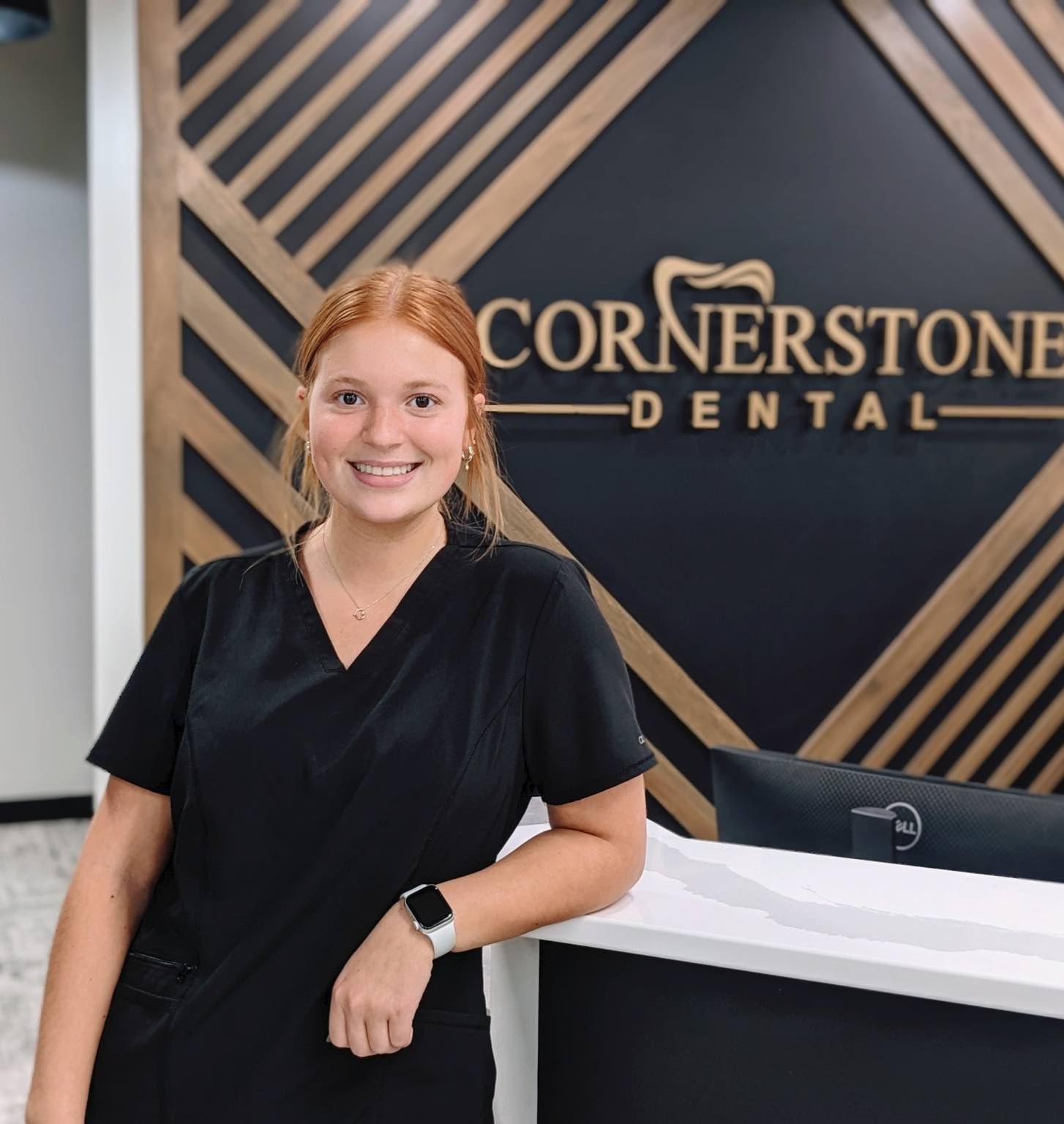 Taryn Schuning
Taryn is from Portsmouth, IA, and currently attends Harlan Community High School. After school she joins Cornerstone Dental to help keep the office running smoothly. She is working as a dental assistant trainee and hopes to one day become a dental hygienist.

Taryn enjoys spending time with her friends and spoiling her new niece.